After-sales Service VOC Concentrator
Maintenance Details
Inspection points
Inspection details
Inspection methods
Maintenance details
Inspection cycle
Replacement cycle
1 year
Others
24/7 Operation
Rotor
Clog, dirt, and damage check※1
Visual inspection
Cleaning or repairing
●
5 years
Rotor drive unit
Check for motor noise, belt/chain condition, oiling status, current values, and insulation resistance values
Auditory inspection
Cleaning, oiling, and belt adjustment or replacement
●
Belt : 3 years
Chain : 5 years
Motor : 3 years
Visual inspection
Electrical measurements
Air seal
Wear, scratches, cuts, and contact condition
Visual inspection
Adjustment or replacement
●
1 year
Limit switch
Damage check and operational check
Visual inspection
Adjustment
●
1 year
Filter
Check for tears, dirt, and frame deterioration
Visual inspection
Washing or replacement
●
Depending on the level of dirt and static pressure increase
Appearance
Check for dirt, foreign objects, and corrosion
Visual inspection
Repairing
●
–
Inside the Unit
Check for dirt, foreign objects, and corrosion, and insulation material check
Visual inspection
Cleaning and repairing
●
–
Rotor Deterioration Inspection and Analysis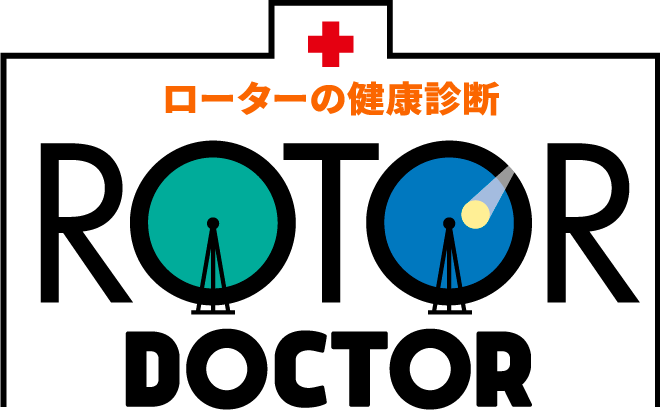 We recommend regular diagnostic checks of the honeycomb rotor.
We will propose analysis items tailored to your operating environment.
Benefits of Regular Diagnosis
1. Prevention of sudden performance drop and potential issues
2. Optimize for changes in operating conditions and predict the timing of replacement
3. Budgeting and cost reduction through planned replacements
Target Products
Dehumidifying rotor
VOC Concentrator rotor  
Disadvantages of Rotor Deterioration
Trouble due to performance degradation (production stoppage, yield deterioration, etc.)
Load on fan and other ancillary equipment due to clogging
Accumulation of high boiling point substances leading to fire and burning
We recommend rotor deterioration inspections not only for maintaining performance but also for ensuring safe use.
Factors Contributing to Rotor Deterioration
Aging
Condition of processed air
Inclusion of degrading substances
Effects of installation environment, etc.
Flow of Periodic Diagnosis
Contact us

Schedule adjustment

Rotor element sampling

Basic investigation/Detailed analysis(3-4 weeks)

Results reporting

Recommendations for rotor replacement(If performance falls below a certain level : )

Rotor replacement
Analysis details
Basic investigation
Analyzing the state of the rotor to understand it accurately
Static adsorption test (Adsorbent performance test)
Thermogravimetry differential thermal analysis (TG/DTA)
Specific surface area and pore distribution measurement
Detailed analysis
Conducting a thorough inspection and analyzing the cause of deterioration
Digital microscope observation
pH measurement (Acid and chlorine measurement)
Energy dispersive X-ray analysis (EDX)
X-ray fluorescence (XRF) surface inspection
Fourier-transform infrared spectroscopy (FTIR)
Gas chromatography–mass spectrometry (GC–MS)
Ion concentration analysis
Compressive strength test
XRD