Products & Solutions

Nitrogen Gas Booth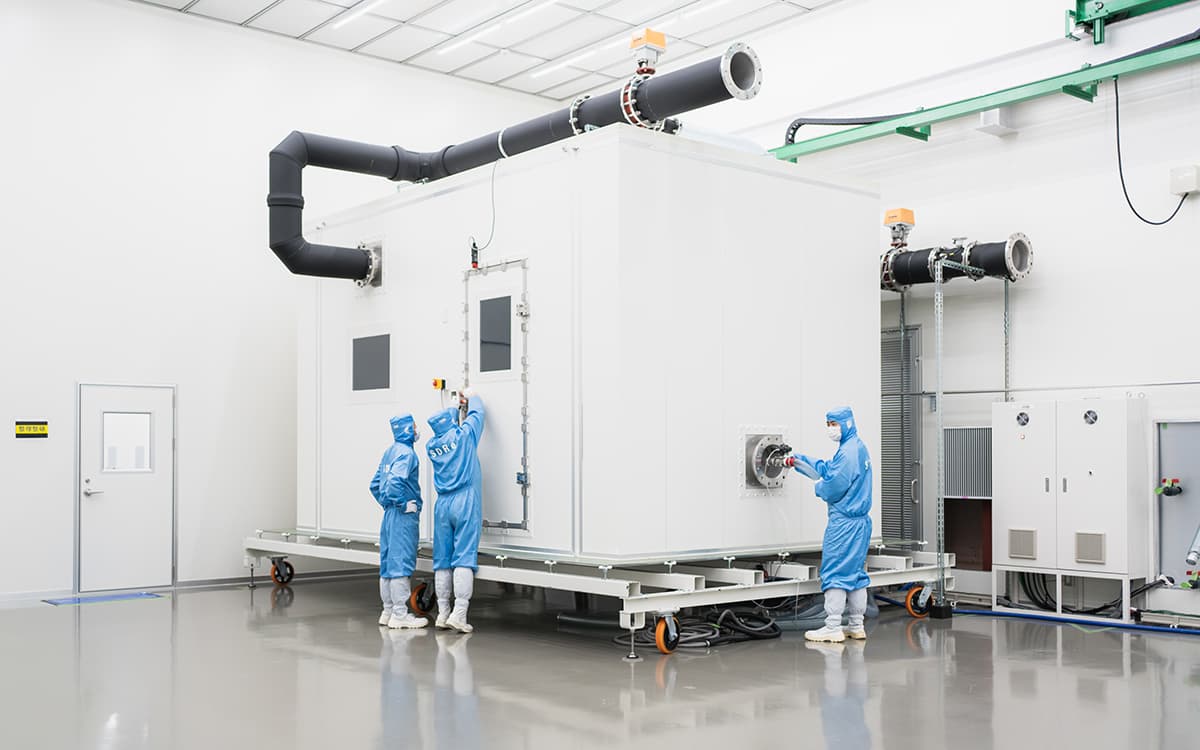 Highly airtight booth for large spaces
This highly airtight booth achieves an oxygen concentration of 1 ppm or less and can be scaled up through on-site construction.
Features
1. Support for large booths by on-site construction
2. Highly airtight, highly insulated
3. Lighter weight due to highly airtight panels
4. Equipped with safety devices for low-oxygen environments
Specifications
| | |
| --- | --- |
| Material properties | Highly airtight panel |
| Moisture concentration | 1 ppm max. (-76°C DP) |
| Oxygen concentration | 1 ppm max. |
| Cleanliness | ISO Class 1 to 3 (Booth alone) |
Patent application publication number: 2020-193765
Patent number: 7080478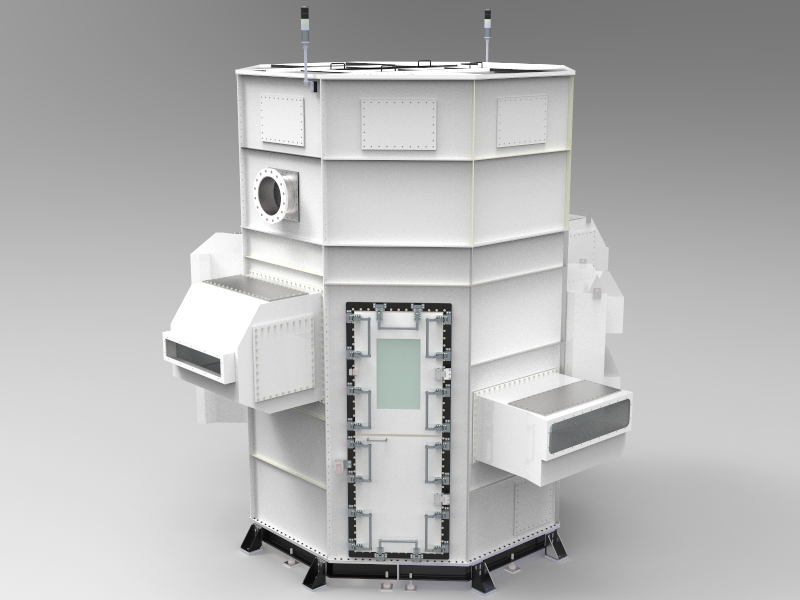 System Overview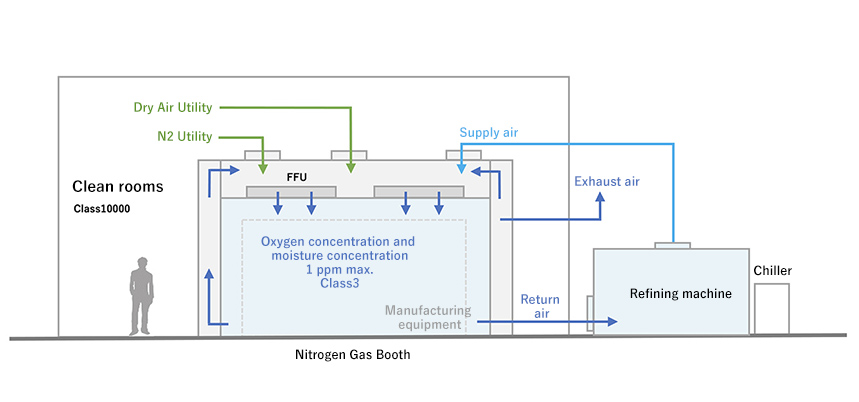 Related products
Safety Specifications
Disaster prevention measures are crucial in areas at risk of oxygen deficiency. Our nitrogen gas booths are equipped with an adequate safety system. You can use our booths with peace of mind.
Oxygen deficiency :
A decrease in the concentration of oxygen in the air.
Anoxia :
A condition caused by the body's inability to absorb the necessary oxygen.
It can cause dizziness, loss of consciousness, and even death.
*When working in areas where there is a risk of oxygen deficiency or hydrogen sulfide poisoning as defined by the Industrial Safety and Health Act, a chief of oxygen-deficient/hydrogen sulfide danger must be appointed in accordance with the law to prevent poisoning or deficiency, as well as to administer first aid to injured or ill individuals.
Application Examples
OLEDs
Lithium-ion batteries
Semiconductors