Products & Solutions

Solvent Recovery System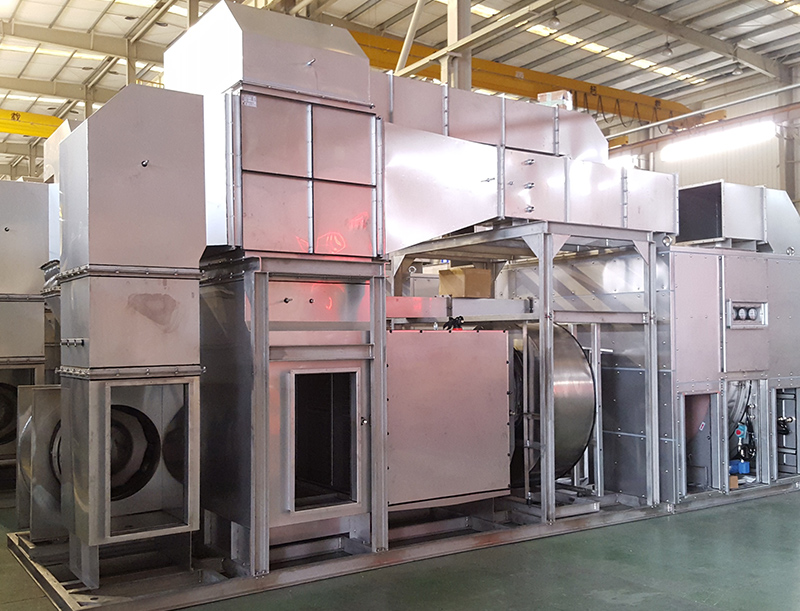 Recovery of organic solvents contained in dryer exhaust from lithium-ion battery / electrode formation processes
Solvent recovery uses a method in which exhaust gas is cooled, condensed, and recovered as a liquid.
The condensed recovered liquid is more stable, lowering the purification load for recycling.
Compatible solvents : NMP, Butyl butyrate.
For other solvents, please consult us.
Features
1. Circulating energy-saving system
2. Low exhaust emissions: Complies with European regulations (1 mg/Nm3)
3. Safety design (explosion-proof specifications)
4. CE/UL compliant
System Overview
A heat exchanger recovers heat from the coater's exhaust to reduce the coater's energy consumption.
After cooling recovery, the residual solvent in exhaust gas is recovered by a volatile organic compound (VOC) concentrator and can be released into the atmosphere at a low concentration.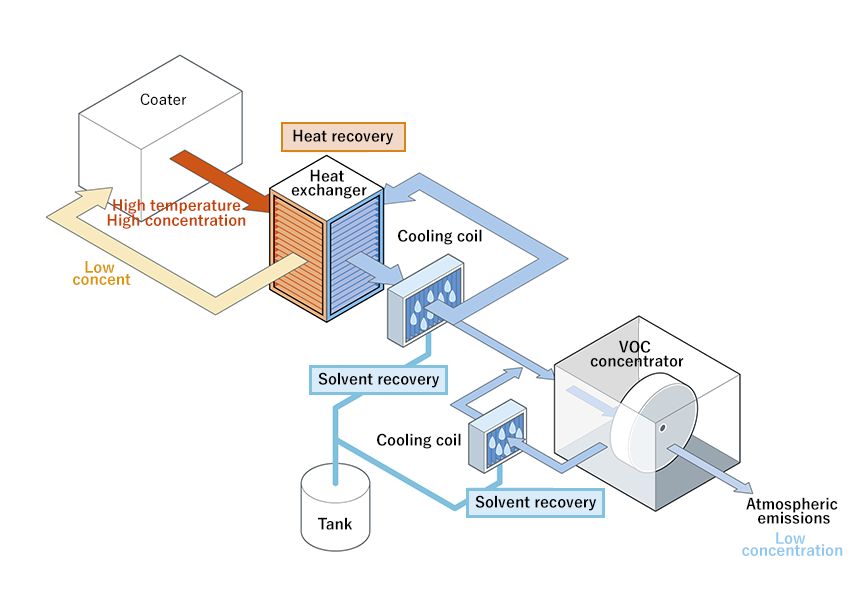 Related products