Heatless Desiccant Outdoor Air Handling Unit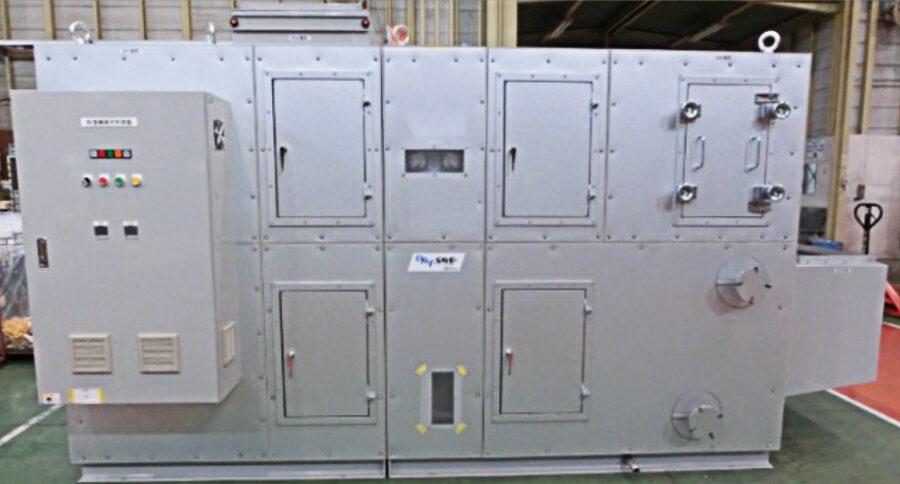 Desiccant outdoor air handling unit equipped with a heat pump,
ideal for latent and sensible heat separation air conditioning.
Features
1. No outdoor unit required
2. No need for chillers, boilers, or other cooling and heating equipment
3. One package, no impact on existing facilities.
Achieving Comfort and Energy Savings
The total heat exchange rotor recovers thermal energy. Furthermore, the dehumidifier rotor performs dehumidification.
This reduces the energy the air conditioning equipment requires, contributing to overall building energy efficiency.
By lowering indoor humidity, comfort within the indoor space is improved even at the same temperature.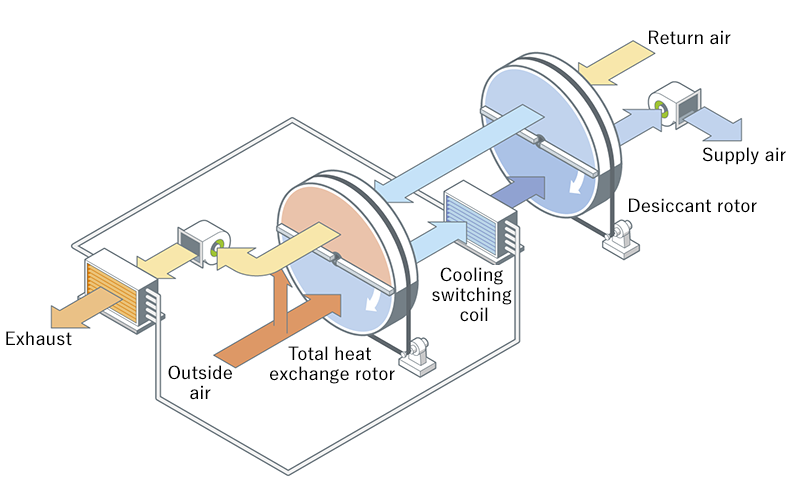 Option
Auto roll filter (for outside air)
Medium performance filter
Humidifier
HEPA filter
Chemical filter
Application Examples
Government facilities
Improvement of air conditioning in private buildings
Hospital air conditioning, etc.
Clean rooms