FCU-Direct Expansion Energy-saving Model
This model is a highly energy-efficient FCU equipped with a heat pump system.
Proprietary refrigerant technology enables a stable supply of comfortable air.

Features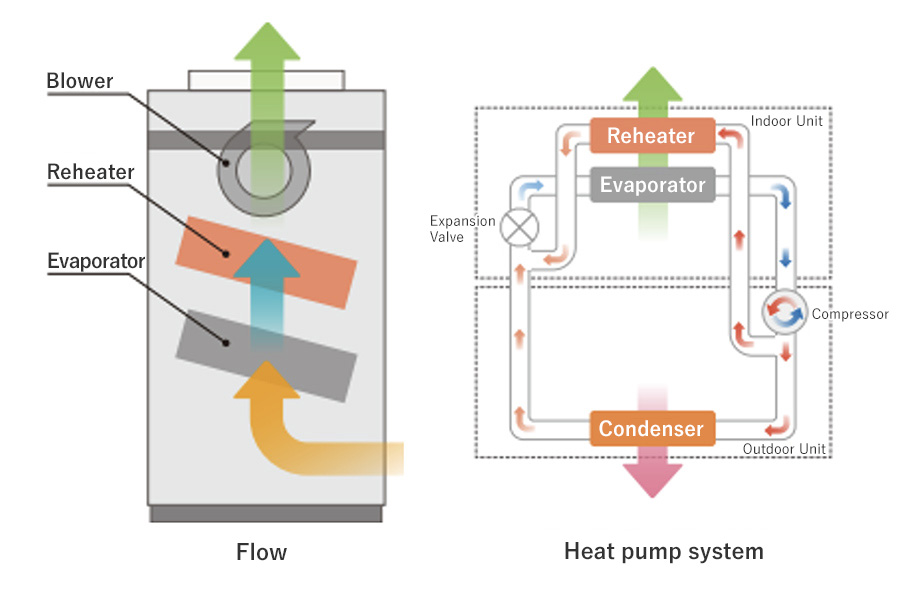 Equipped with Heat Pump―Refrigerant Reheat System
This model uses a refrigerant reheat system, eliminating the need for an electric heater or other heat source.
Specification Table
Indoor Unit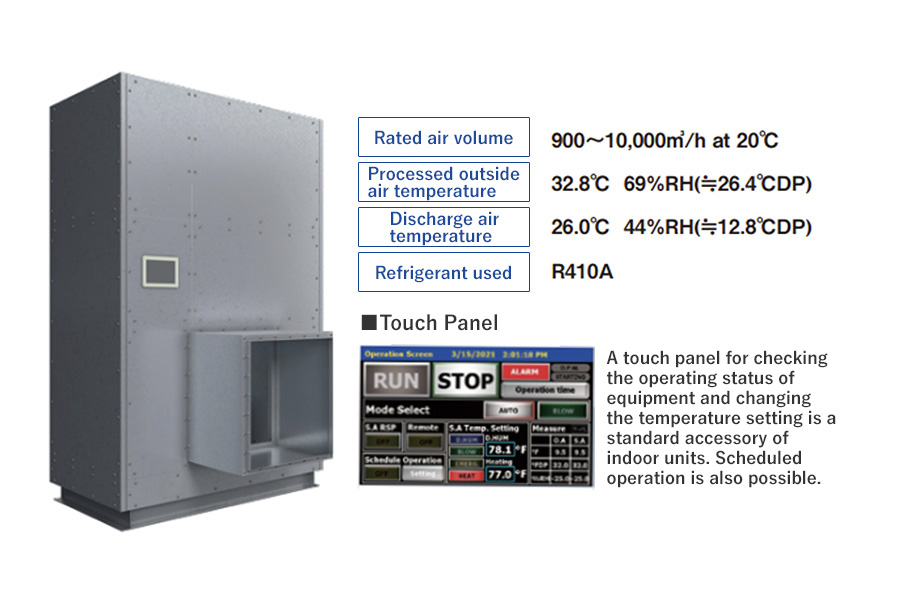 Outdoor Unit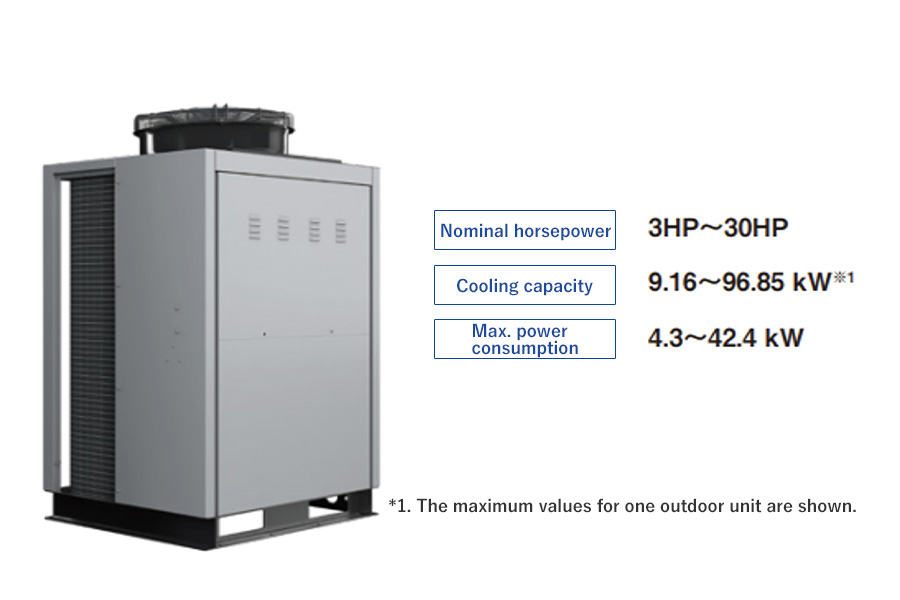 Application Examples
Low-temperature, low-humidity warehouses for food products
Low-temperature and low-humidity environments in food companies' central kitchens
Clean rooms
General air conditioning