Aluminum Plate Sensible Heat Exchanger PWT®  ECO Unit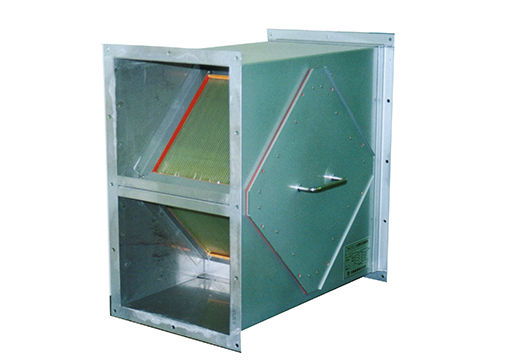 The PWT®  ECO Unit is suitable for the sensible heat recovery from both general air conditioning and industrial waste heat containing volatile organic compounds (VOCs), specifically for waste heat below 200 °C.

Features
1. Applicable to exhaust gas containing VOCs
2. The corrosion-resistant coating on the element surface provides a rust-preventing effect
3. Supports exhaust heat of up to 200 °C
4. Easy maintenance
5. EUROVENT standard leakage rate compliant (pressure drop of 200 Pa; leakage of 0.1 % or less of air volume)
Equipment Overview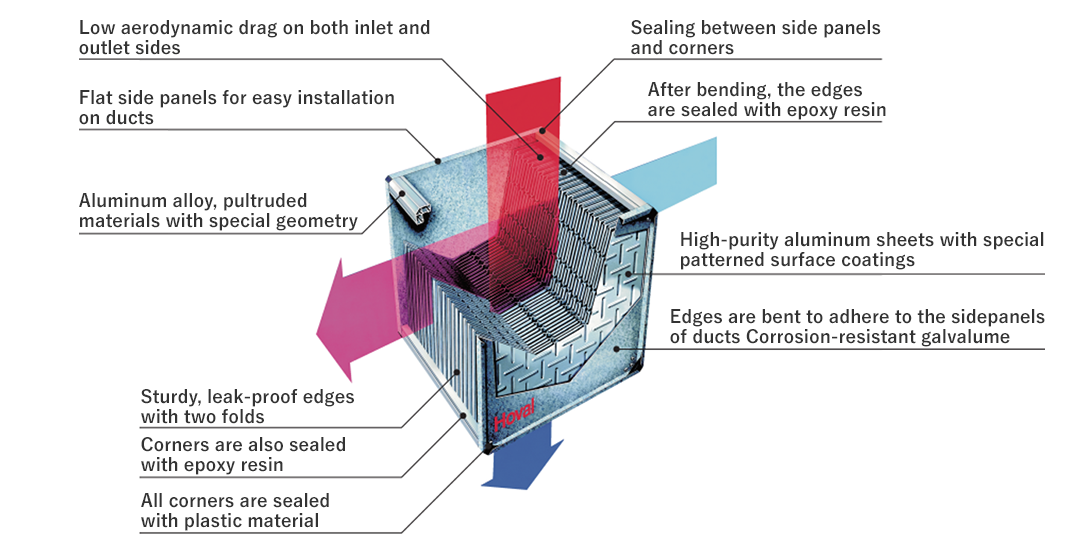 Comparison of energy-saving effects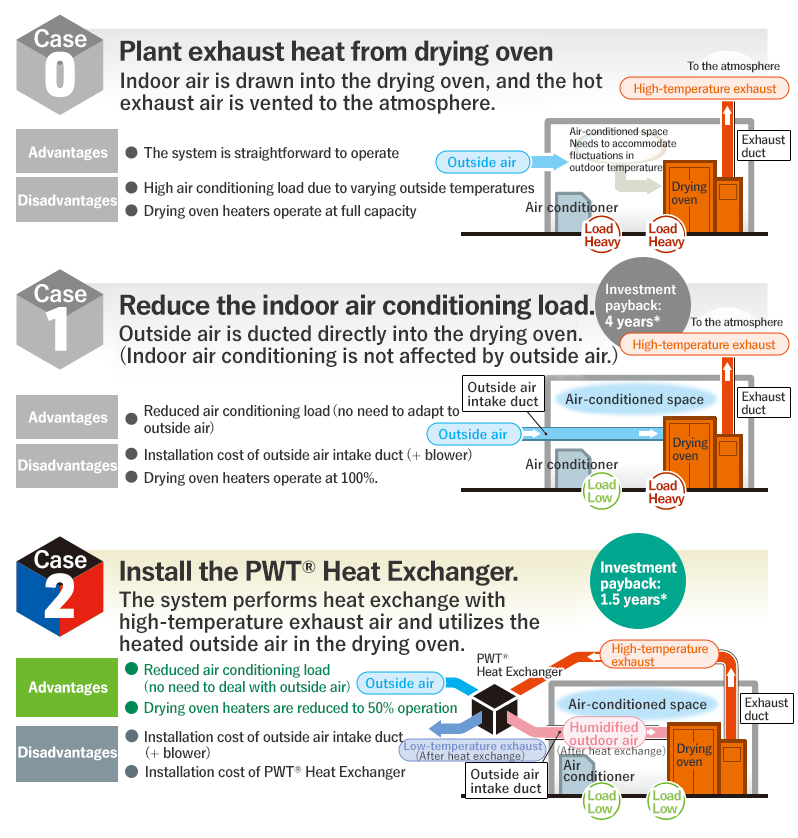 Specification Table
Model
SG
FG
SKZ
Standard
Large size
High-temperature exhaust
Non-silicone specification
Operating temperature range
-15 °C to 90 °C
-15 °C to 90 °C
-15 °C to 200 °C
Air volume
500 to 20,000 m3/h
20,000 to 100,000 m3/h
500 to 3000 m3/h
Element corrosion-resistant coating
Epoxy resin (both sides)
Epoxy resin (both sides)
None
Element material
99 % pure aluminum
99 % pure aluminum
99 % pure aluminum
Allowable pressure difference
1500 Pa
1500 Pa
1500 Pa
Application Examples
Recovery of general air conditioning waste heat from buildings, etc.
Recovery of industrial waste heat from plants, etc.